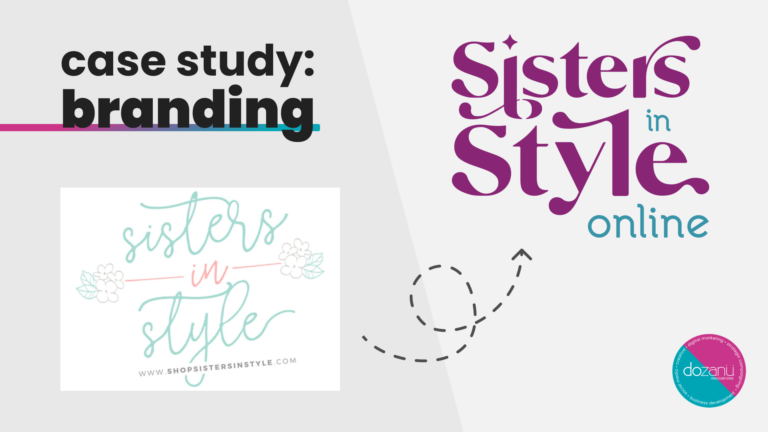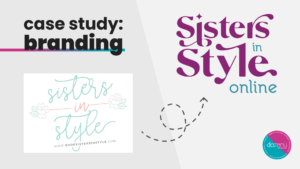 Sisters in Style Online sells women's clothes, home decor, and beauty products in live online sessions using American Sign Language. The company also includes a brick-and-mortar boutique located in Frederick, Maryland.
Sisters in Style began as an inclusive online shopping experience and grew to open a storefront with the same brand. Over time, however, it became clear that the audience for each business was different, and the best-selling inventory was different in-store than it was online. The storefront was a mix of deaf and hearing clients, while the online business attracted predominantly deaf customers who use sign language to communicate.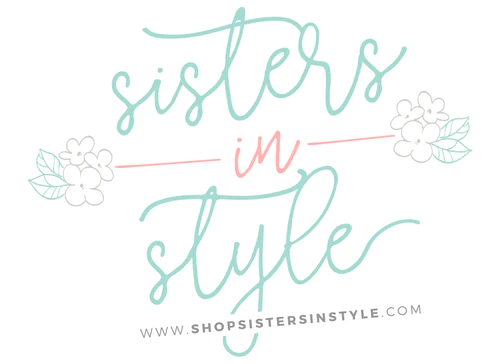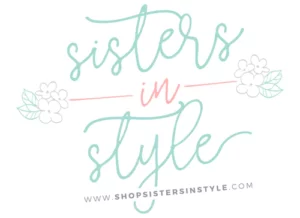 The challenge? To grow each business line independently, Sisters in Style needed to distinguish between the two somehow. The online business became Sisters in Style Online with a new brand, and the boutique kept the original logo.
The solution? Sisters in Style Online contracted with dozanü to design a brand new logo and brand identity guidelines for the rebrand launch.
Objective
Create a new logo that establishes the online presence and boutique store as two separate locations with an unifying theme. The new logo would be used in print merchandise.
Approach
dozanü designed a logo using a similar color palette with the storefront and made it bold and crisp, signifying clear, direct communication and an established presence.
Wishlist
Keep the pastels to the storefront
Old and new palettes need to align
Crisp, clean, digital, and easy to read font
Strong and bold colors and fonts
Branding
dozanü worked with Sisters in Style Online to determine the types of logo variations needed and delivered variations in several file formats and compositions, including these logos — as well as comprehensive Brand Guidelines.